"Kalymnos" / Greece
Kalymnos

became recently the top of rock climbing areas in Europe, to be composed of beautyful limestone rocks and a unique island life. At the end of march we arrived at Kos airport. Surprisingly everything was all plain sailing without loosing any time. Not even one minute! A local bus was waiting for passengers to Masthari ferry harbour, which is only 10 Minutes drive from Kos airport. And than a ferry started to Pothia (Kalymnos) just in time. It seemed to me everything there is adapted to climbers or other tourists. The greek people were very calm and ready to help. Charming coasts attract a million sunbathing tourists every year.
I was very impressed by climbing huge caves and watching shimmering waves at the Aegean Sea.
I don't want to say that much about Kalymnos, but driving round the island with a scooter was simply amusing and brought me back to my childhood!

"Kalymnos"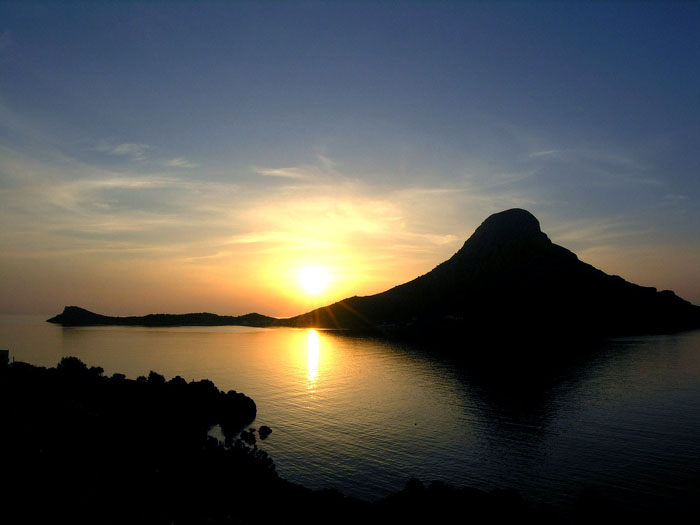 "Kalymnos"

How to get there


Flights to Kos. Ticket 300.- to 400 EUR
from Airport to Mastkari harbor by Bus: 2.- EURO
from Mastkari to Pothia by Boot: 3,50 EURO
by Bus to Masouri: 2.- EURO
and direct fly from Athnes to Kalymnos with Olympic Airlines.
or by Ferry (G A Ferries) from Piraeus to Kalymnos. It's takes about twelve hours. Fare between 37 (seat) to 50 (small cabin) EURO.


Where to stay


Studios & apartments in Masouri.
Price between 17 to 20 EURO.
Bring some spices with you. They have small kitchenette.




climbing season:


Spring and Autumn.



climbing general:


15 quickdraws and a single 70m rope.
Routes names and grade (French) you cann find on cliff.


Topo Guide:
New edition is coming up in Mai 2008.
Routes update copy is just free at the Climbers nest Shop.




Sightseeing:
Pothia or Cost.




Eat and Drink:
Local Restaurant and Bars are cheap. Octopus salat or Souvlaki are local delicacy. Shopping is better in Pothia or Myrties. Mini Market in Masouri is a little bit too expensive.