Tore Trieste (2436 m)/ Civetta / Italien

"Südwand" (Carlesso /Sandri) VI+, A0 / 650 m

Climbing partner: Carsten Klug (Mainz)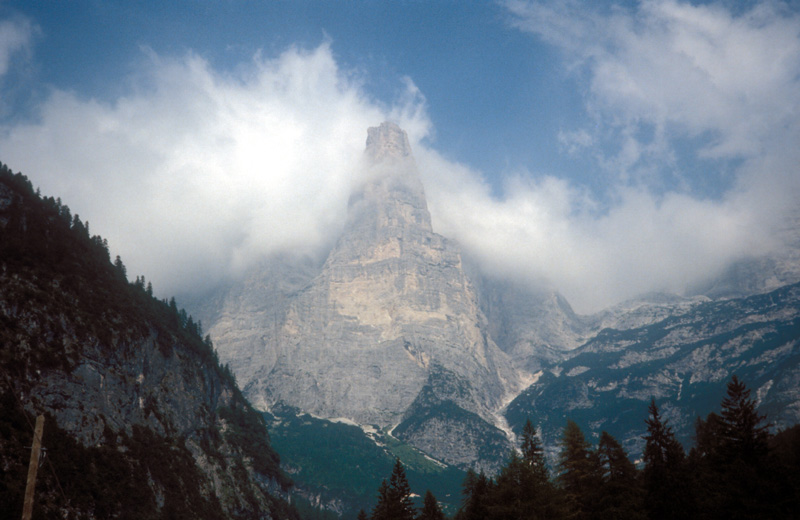 "Torre trieste"

Torre Triese
Look at this Mountain! It is the most impressive pillar I have ever seen. The Dolomites are really magical mountains due to their beauty. They are an imposing fortress from their walls to their pinnacles, from their peaks to their wide range. These extraordinary summits rise up from the gentle plains to the sky. My passion for the vertical world, climbing steep cliffs and crags, was initiated by Indian films. Yap, I've seen many Indians films when I was kid! I was always fascinated by seeing wide countries, deserts, mountains, high towers, and mountains under snow and so on. My childlike intuition told me, to check it out by myself. Now we are at the Dolomites again. The gigantic 800 Meters South face stood in front of us. The climbing route was spiralling up about 650 meters. I was climbing with Carsten, my climbing partner for a long time. I always mention my climbing partner's names on my web site. Having a good partner is a kind of psychological support, too. I never doubted about feasibility. We were climbing with minimum gear - one set of friends and rocks, a bit of water and a bivouac bag in our daypack. I knew we were biding a long and hard day in the wall.
Were we expecting rotten rocks and rusty bolts?
Access was obvious. We started at about 6 am in the morning from Refuge Vazzolor and it took us half hour to get to the start. There is no exceptional typical Dolomite limestone. The line was a sort of discovery and not going straight up. After a demanding starting crack and many ledges between the route continued up to reach a difficult vertical section starting from a crack and characteristic eroded holds. After the face at half of the height the route was getting into a series of stupendous and increasingly vertical parts, then reached a delicate traverse, finally followed by sustained pitches. The climbing was fabulous! The route was airy, especially at that hanging traverse on the upper section. All pitons we found were all-right, so that we did not need hammer or pitons.
Descending to Col Cozzi is worth to be mentioned - direction should be studied before starting. The abseil rings were solid and there were many abseils and parts to climb down. At the last rappel section we had distended thunderstorms and heavy rain - it was like a foot race to climb down to the base. We reached the parking place late at night, wet and terribly tired, but with a feeling of relief.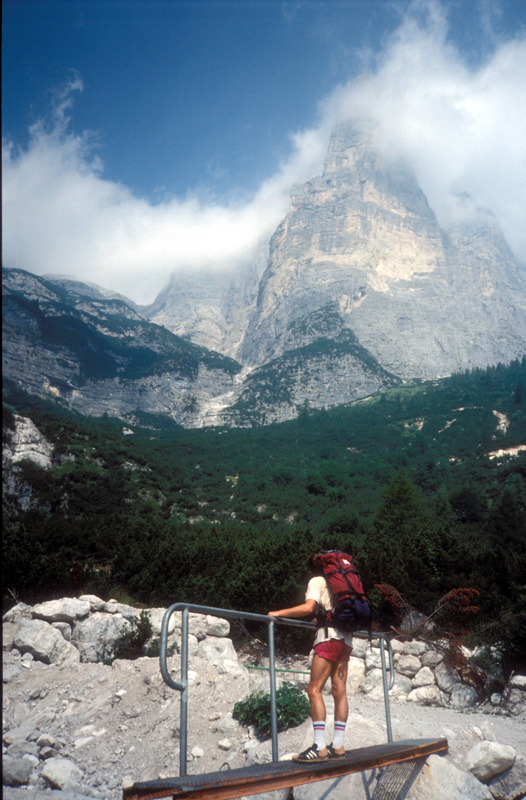 "trieste"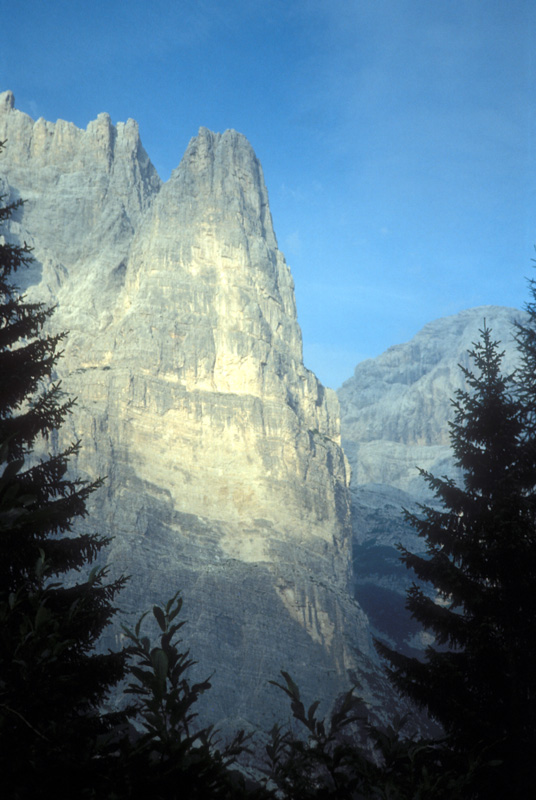 "trieste"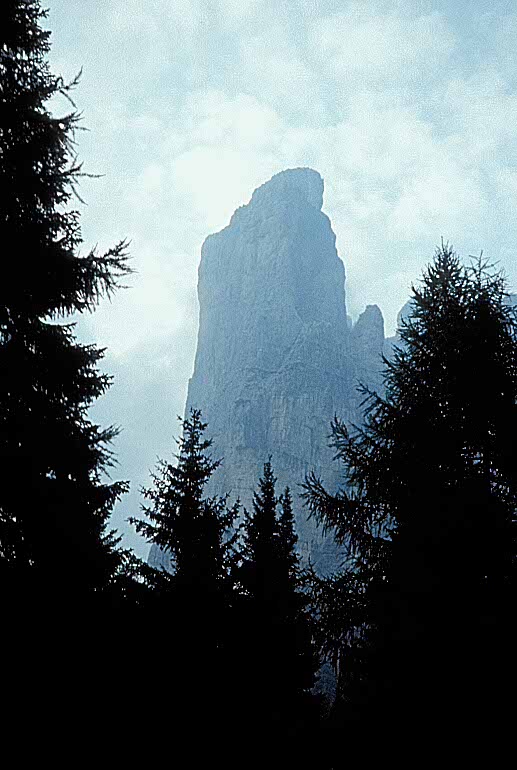 "Torre Venezia 2337 m"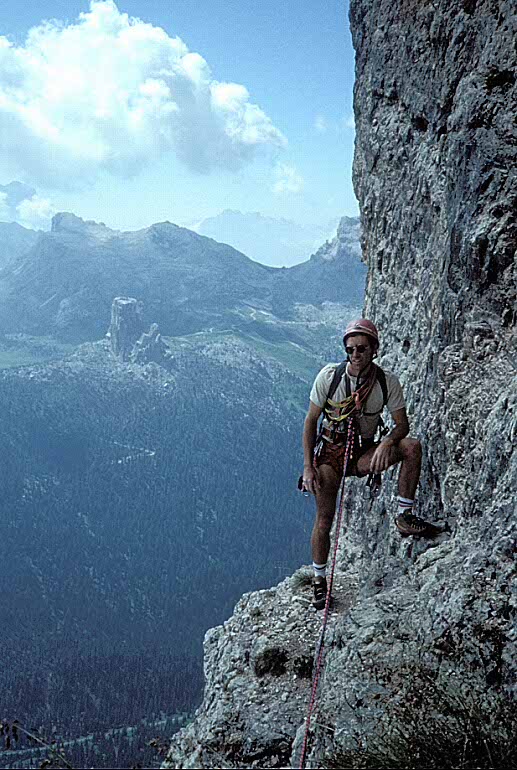 trieste"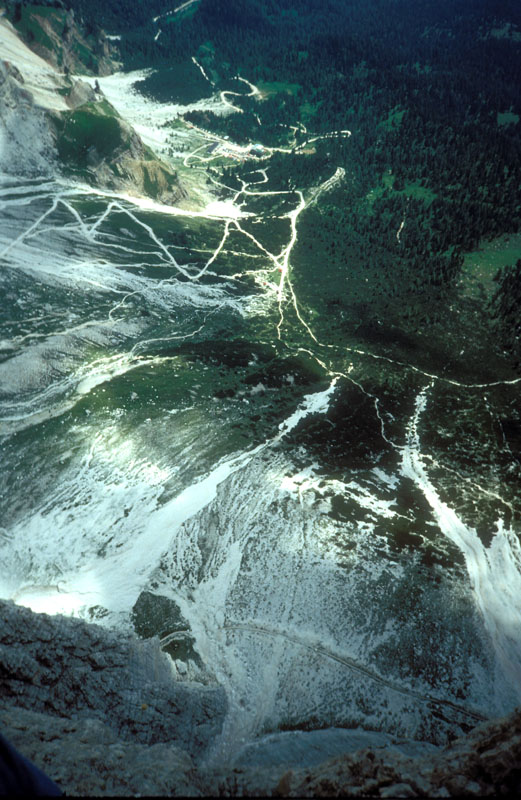 "trieste "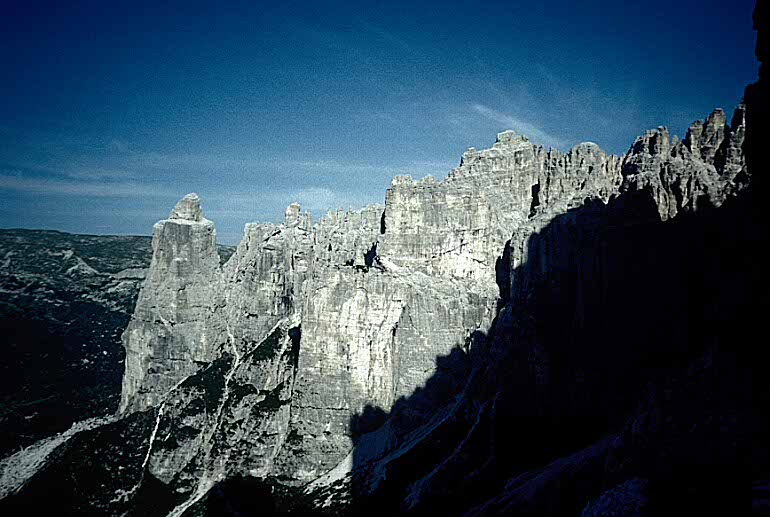 "trieste"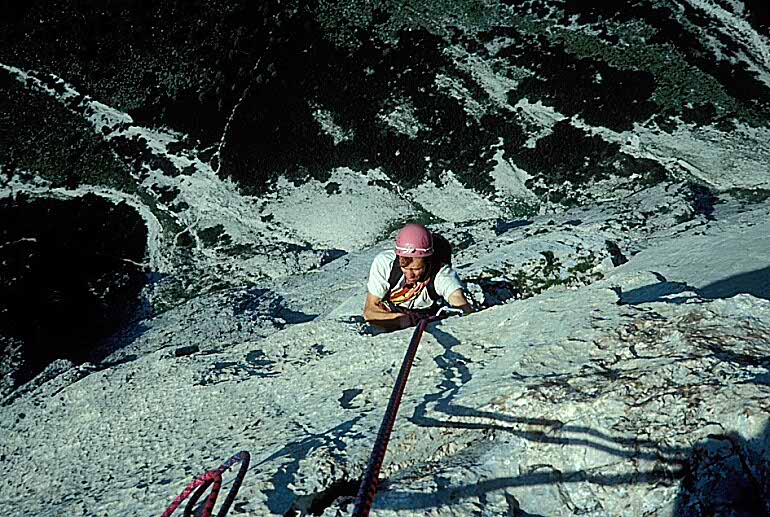 "trieste"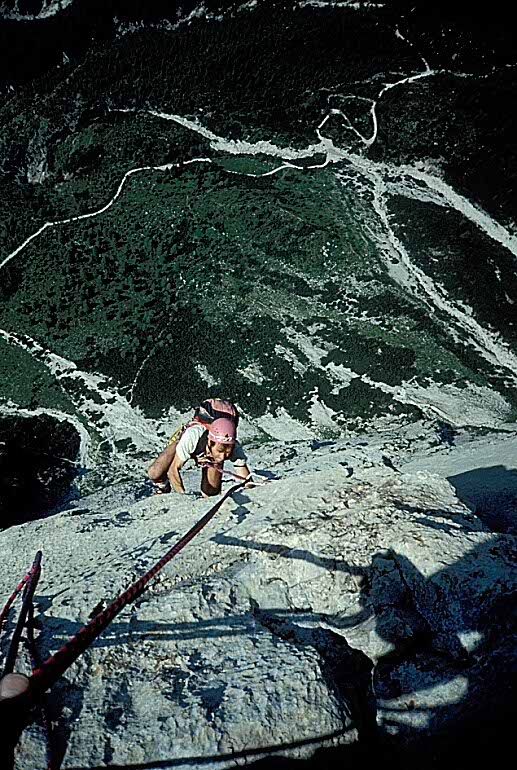 "trieste"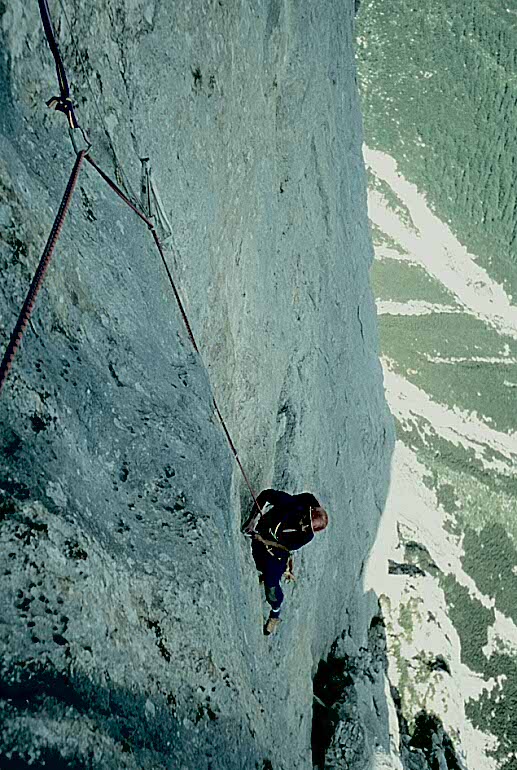 "trieste "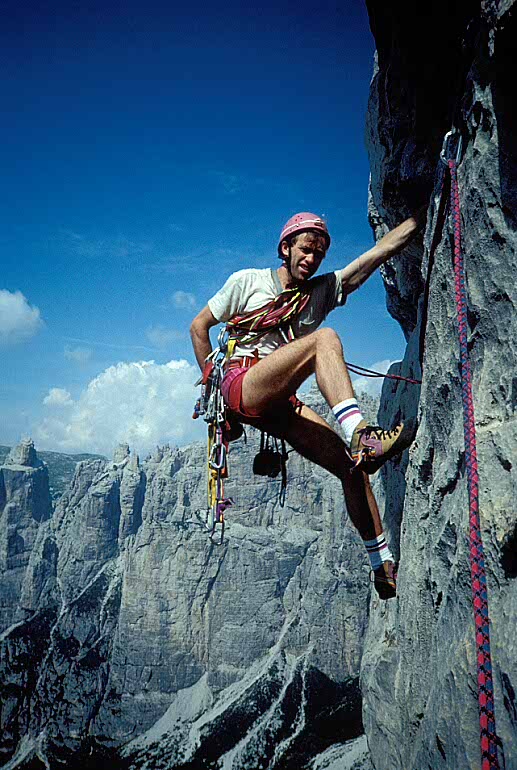 "trieste"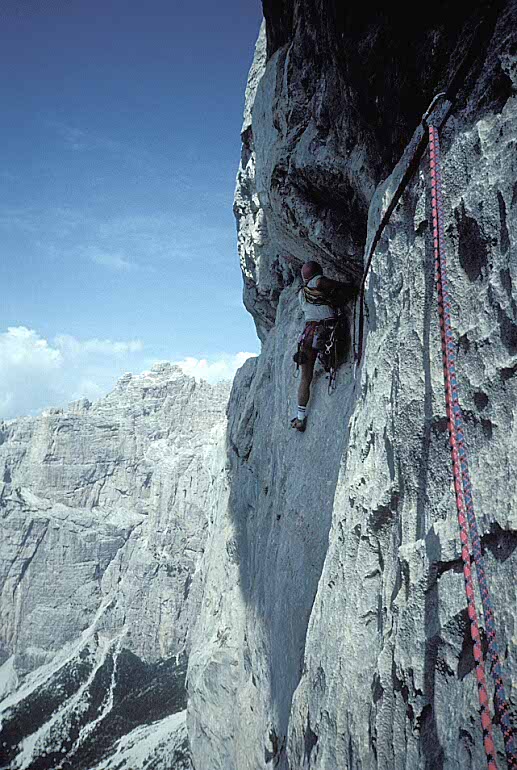 "trieste"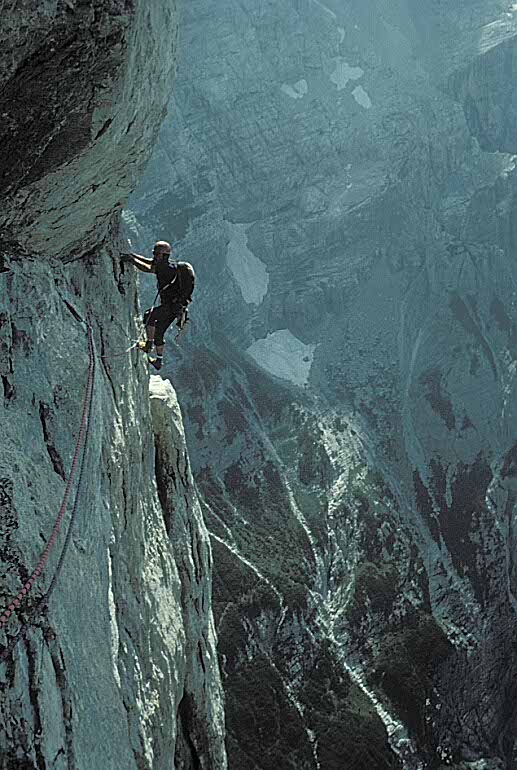 "trieste "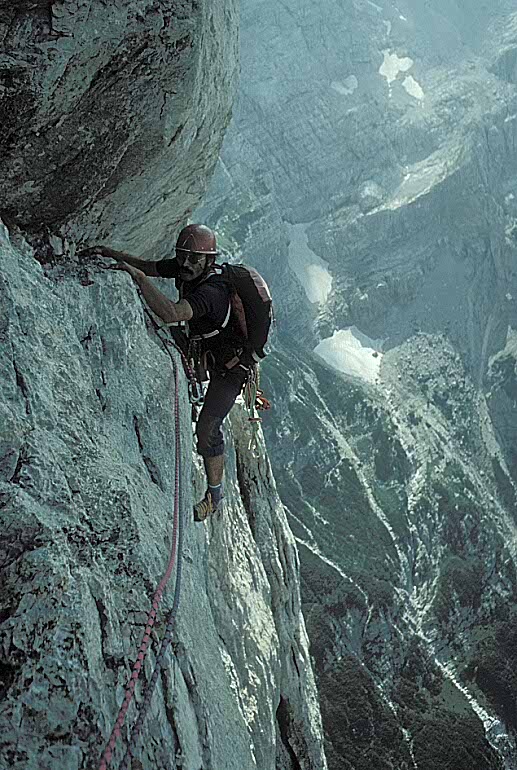 "trieste"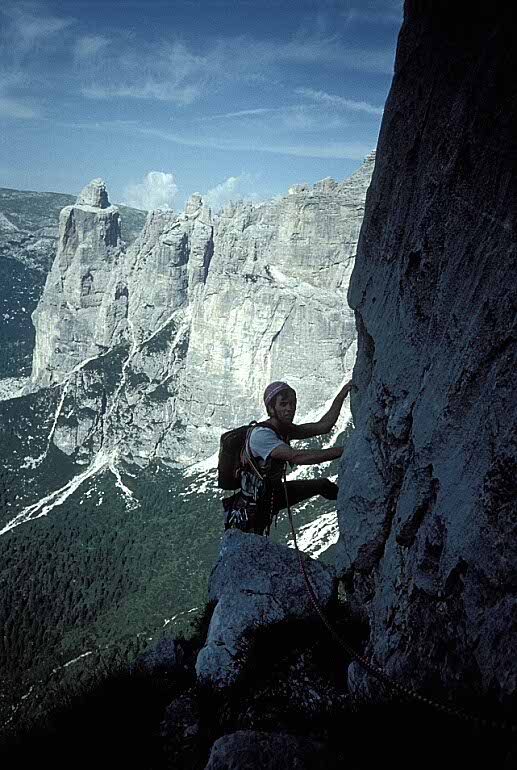 "trieste "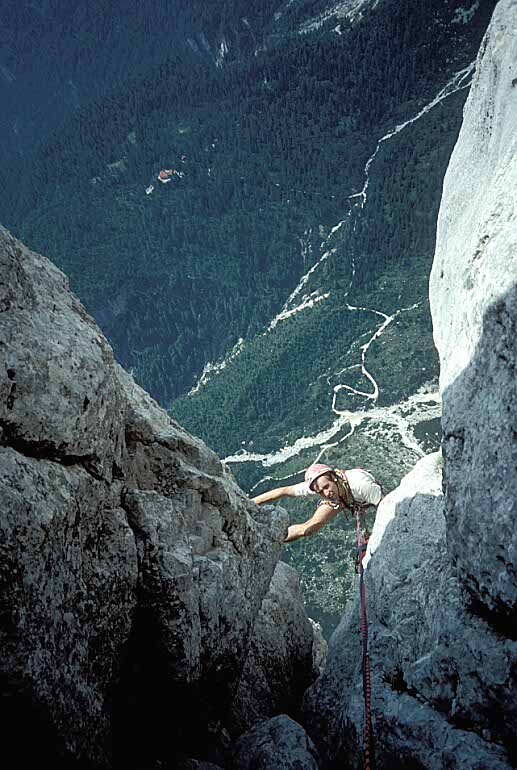 "trieste"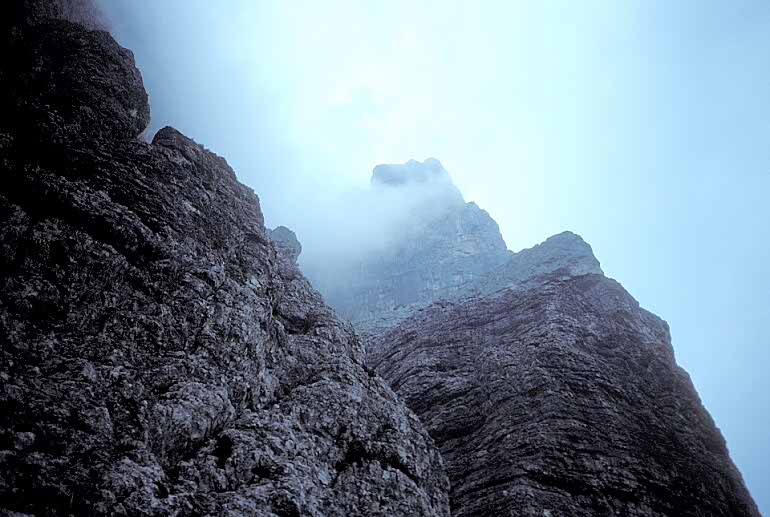 "Abstieg"