Home Route Photos Videos Links
"Gonda" Nordverschneidung / VI+ 270 mH / Obereintaldom / Wetterstein / 01.Aug.2010

Meine Kletterpartner: Gert Lüttkopf (Lorsbach/ Hessen)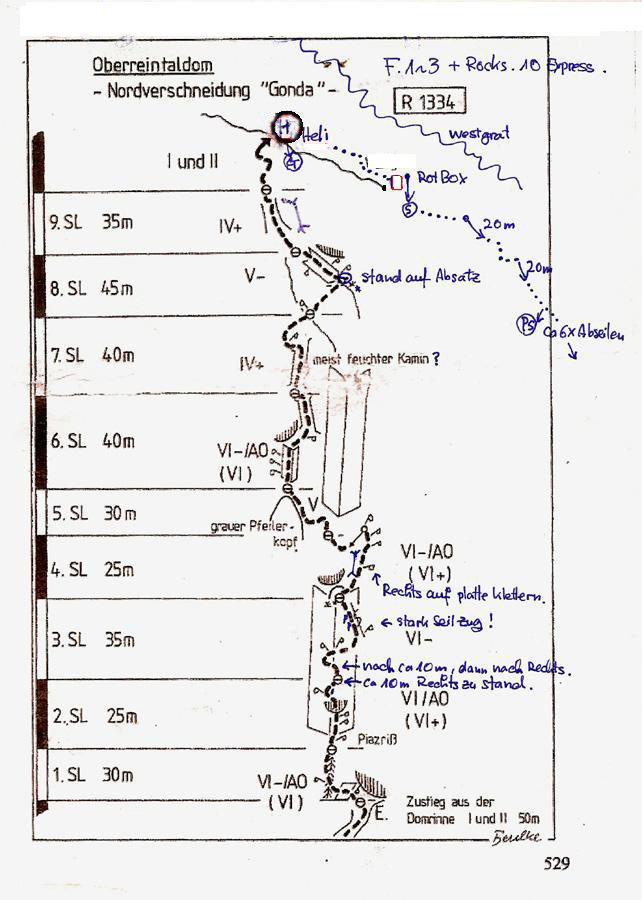 All Stance are renewed so that you can rappel from any pitchs, but the route is still original condition and sometimes you need Friends and Rocks. In the fourth pitch at the crux is protected by new bolts so that the pendulum feels like much safer now.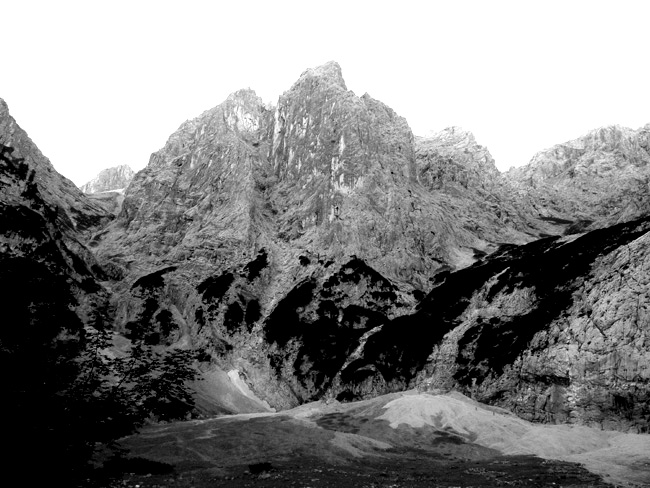 Top:Basin-shaped valley in middel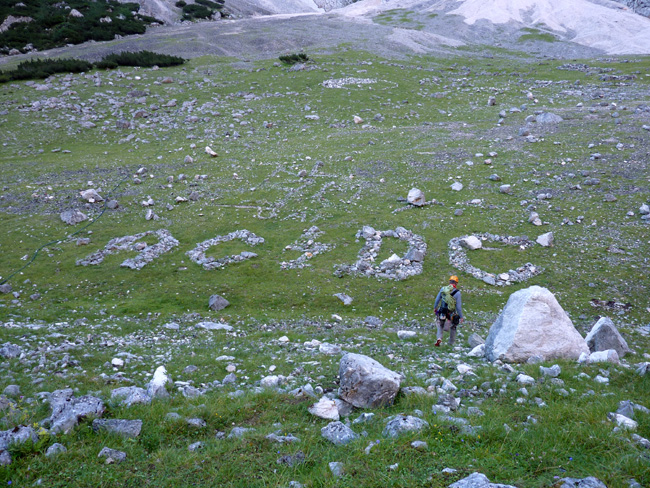 I like the AC / DC, and someone did it for many works!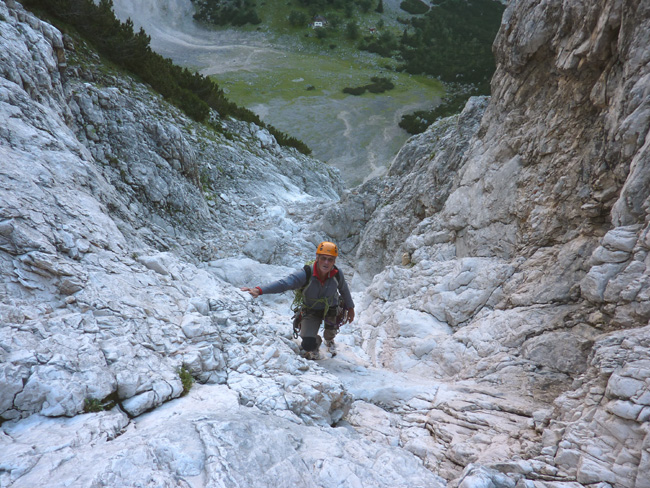 in the basin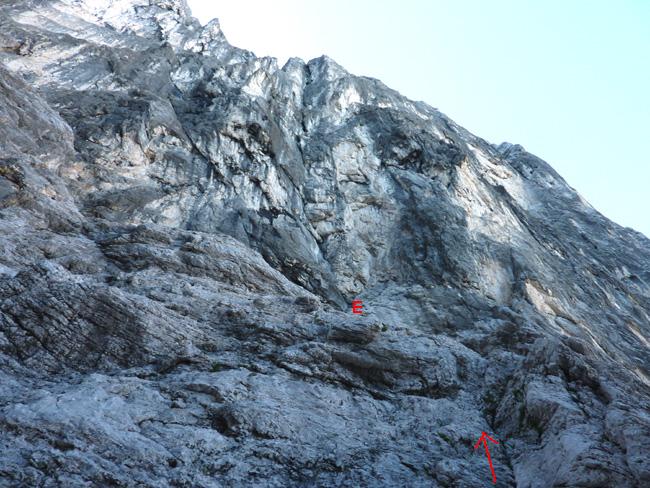 The Start dihedral is obvious to see.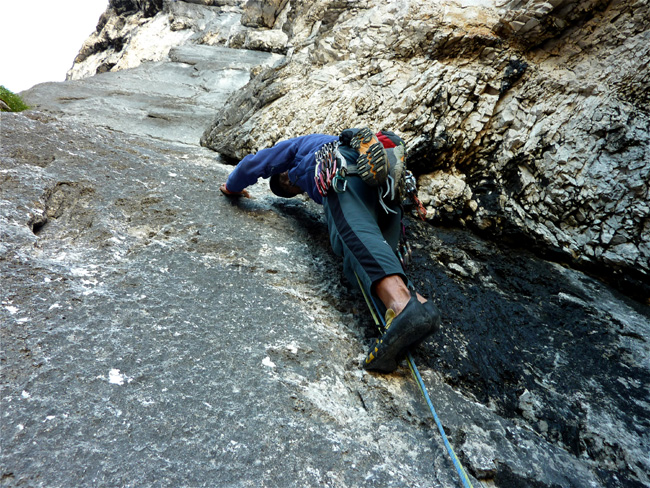 The Start can be very wet after the rain!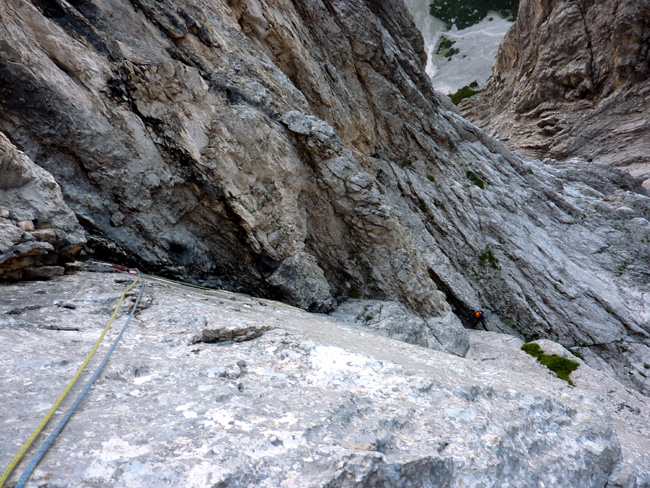 1 st Pitch. All Stance are renewed but not over protected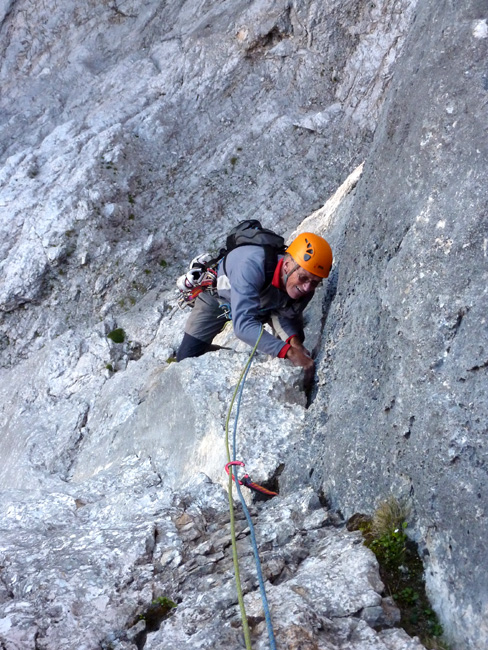 Top: Gert on 2 nd Pitch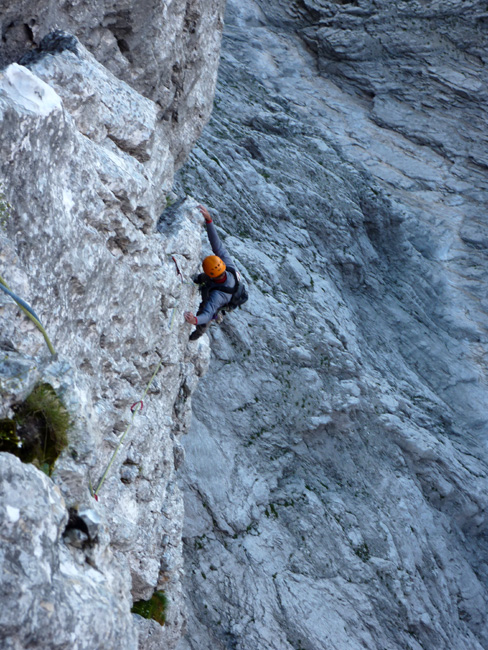 3 rd pitch. Watch for rope drag!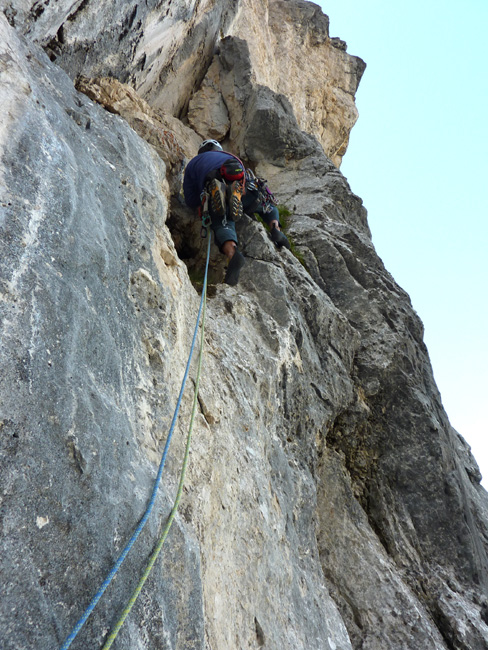 4 th pitch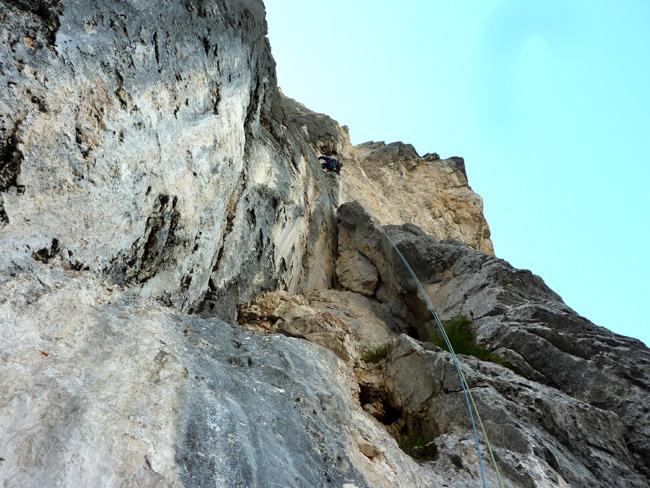 very airy!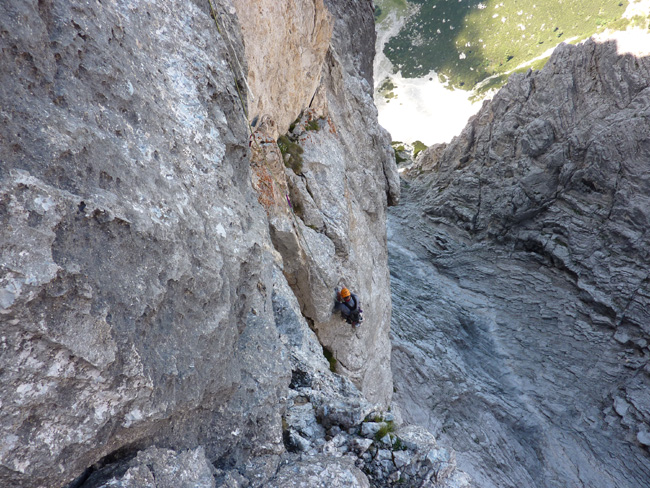 4 th pitch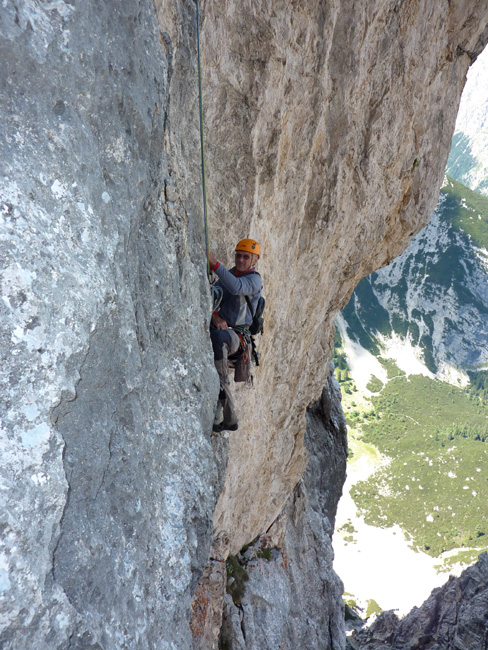 4 th pitch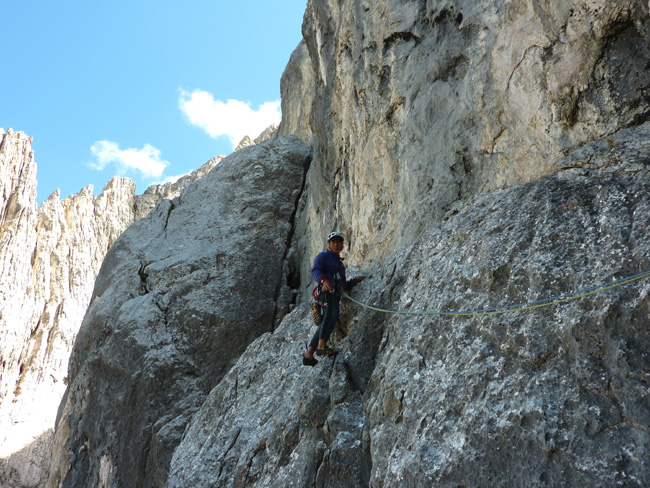 5 th pitch travers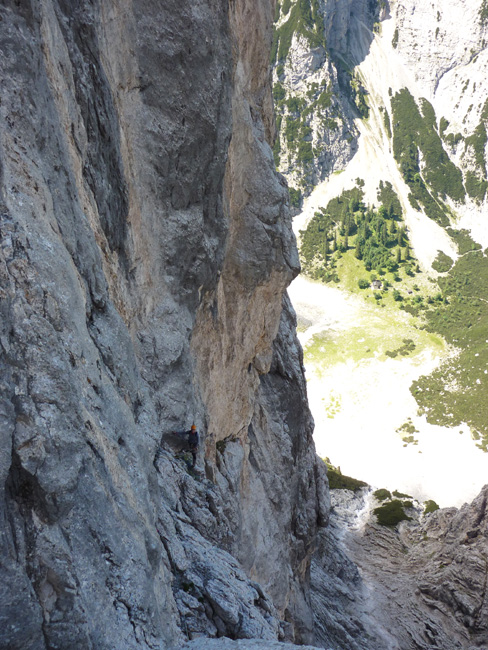 5 th pitch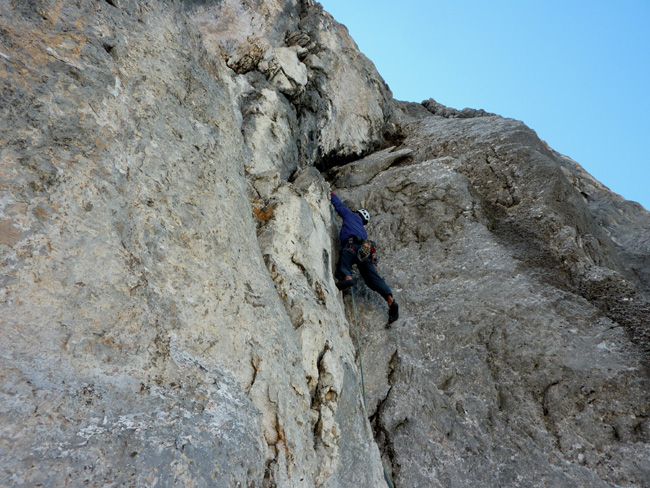 6 th pitch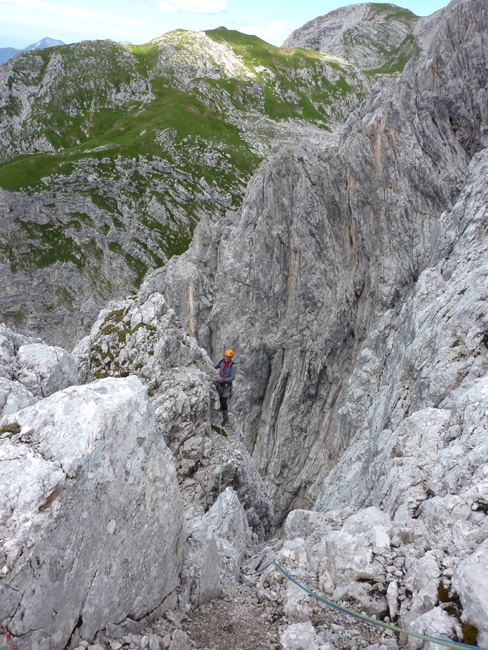 Last pitch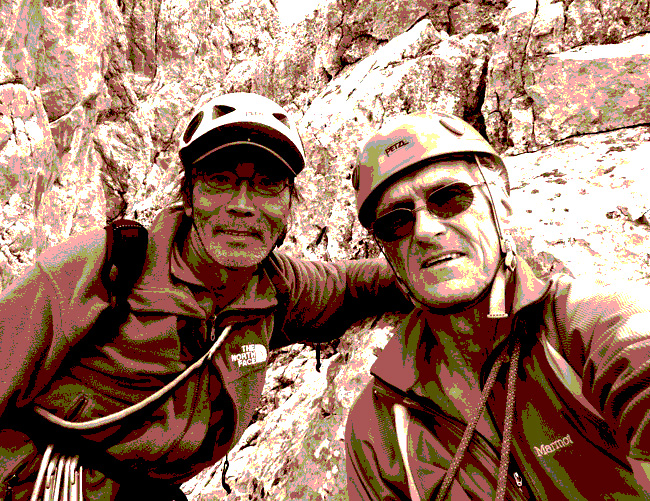 The mountain echo! "Hei, mi leckst am Arsch!" and "Du mi aa!". In English translation: "Hello partner! An atmoshhere of happiness and joyful day in my life with you and i pay for a beer tonight!" And "Thanks! Dude!"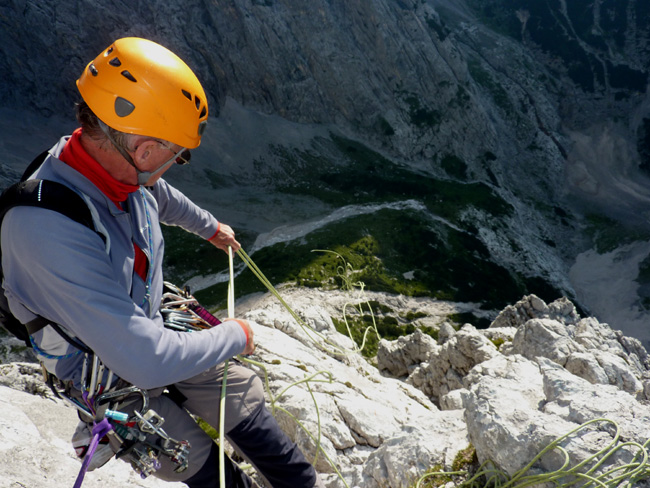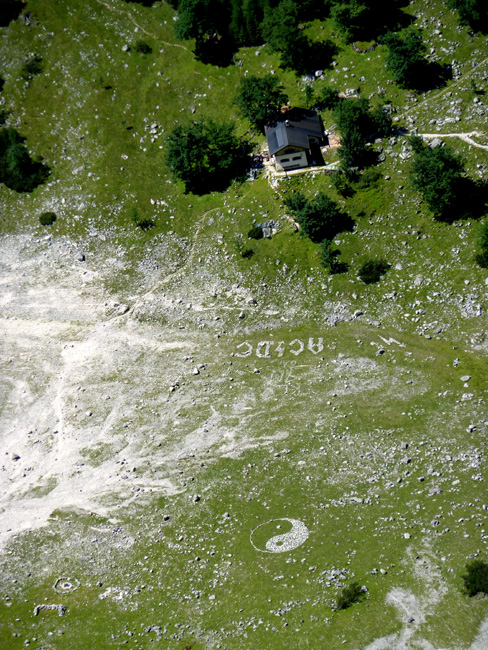 Tao sign. the life of harmony, ratio, balance.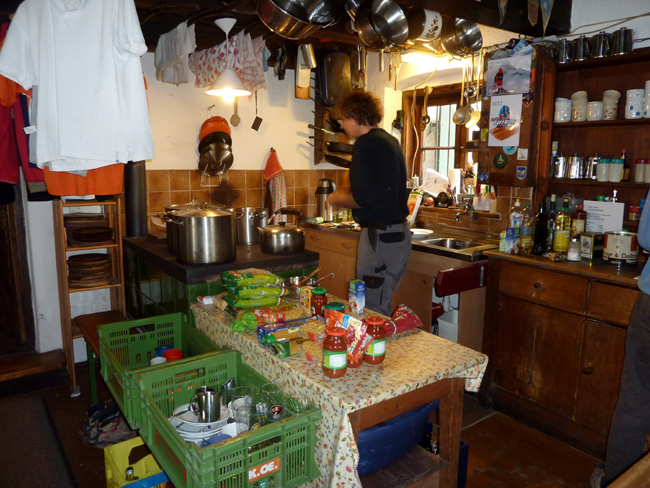 Carbohydrate for sport! Everyday spaghetti!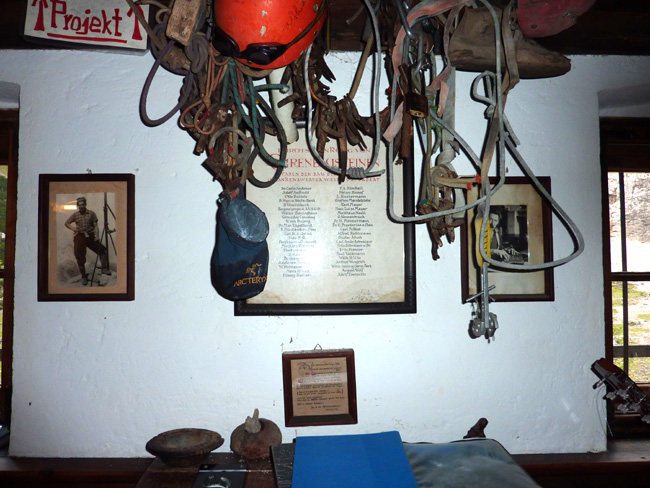 Karl Heinz Gonda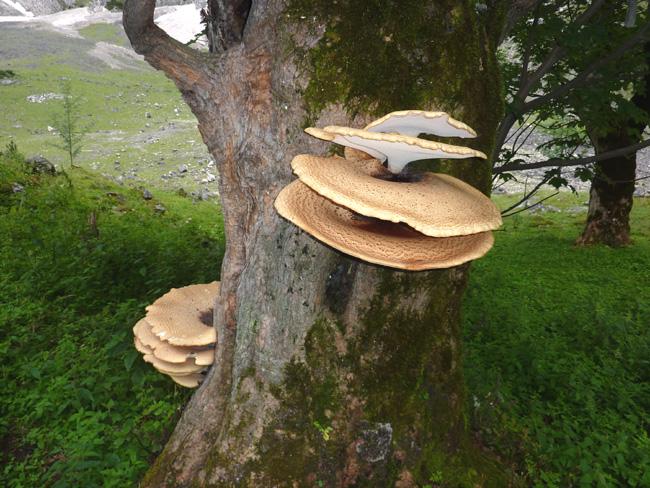 The special form of symbiosis between fungi and the roots of higher plants.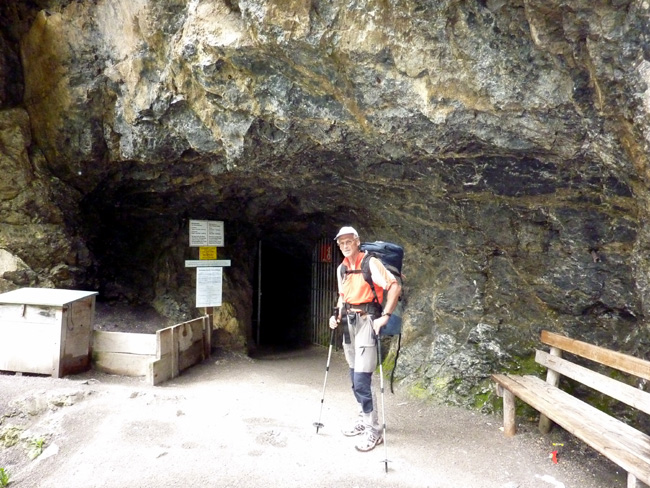 Partnachklamm

Nützlich Tipps zum :
K.K und Friends bis Gr 3 sind nützlich.
2 x 50 m Seil
---
(Back to Top)


© 2010 by Otsuki